Bitcoin is the Future
From April 6-8, the largest Bitcoin conference in history was held in Miami, at Miami Beach Convention Center. More than 25,000 people attended it to hear the news about the crypto industry and how the economy and digital assets are changing (the world). No wonder that Miami mayor Francis Suarez called April 2022 the month of Bitcoin and that the Miami Area was crowded with crypto-enthusiasts at the time. This was a Greater Miami convention in that the entirety of the Greater Miami crypto scene was there, but it also included many visitors from all over the world. After passing through the visitors bureau, they were able to attend many interesting conferences, but also signature events taking place at the venue. Taking everything into consideration, this conference was undoubtedly the most successful event of this kind in Miami.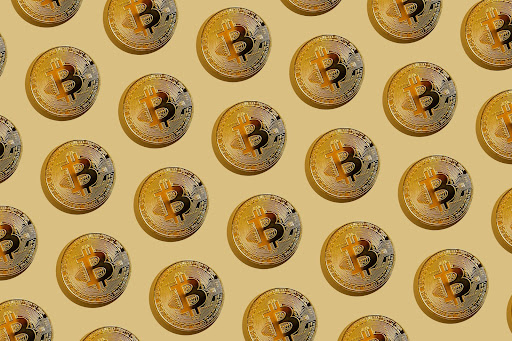 The leading inventors, c suite executives, hedge fund managers, venture capitalists, and crypto millionaires have spoken their minds in Miami Beach. It seems that they all agree on the assessment that Bitcoin is the future and that governments need to accept this. Fiat money is a thing of the past and the latest inflation rates only prove this.
They also talked about adopting Bitcoin as a payment method and store of value, that, unlike gold or money, is more stable.
The world's largest Bitcoin conference has brought more than 450 people who had speaker panels to the Magic City, including Twitter CEO Jack Dorsey and venture investor and BTC Inc CEO David Bailey, while the Shark Tank star Kevin O'Leary was one of the keynote speakers. Many journalists were also there – if you're reading a Bitcoin magazine or website, you're bound to find a report about the conference there. There was also a Bitcoin-themed music festival, including live performances by artists such as DJ Steve Aoki and deadmau.
In this article, we will only highlight the most interesting remarks that are almost certain to have a great impact on Bitcoin 2022 price and its implementation in the future.
Day 1 – Bitcoin Analysis and Predictions
At the first of the two general conference days, Brian Estes, the CEO, and CIO of Off the Chain Capital, talked about the S-curve. The S-curve model is based on mathematical patterns, where it usually takes a business the same amount of time to go from 10% to 90% adoption, as it does from 0 to 10%. He estimates that, since 10% of US citizens owned Bitcoin in 2019, in 2029 around 90% of Americans will hold it. His estimates are based on US data only, as the world numbers are a bit different – Bitcoin ownership is estimated at around 3.9% as of 2021.
Tom Lee had some very interesting thoughts to share. When you look at the pros and cons of cryptocurrency, its volatility is probably the biggest advantage and disadvantage simultaneously. Tom Lee, however, hypothesizes that when the price stabilizes, Bitcoin (and other crypto) will attract more users and the price will go up.
Price Estimates
Another speaker at the largest Bitcoin conference in history, this year held at a larger venue compared to previous years, was Mike Novogratz, a crypto millionaire, and Bitcoin evangelist. He reiterated that Bitcoin will go up to half a million and then a million dollars in price. That is, if the "stewards of US economy don't screw it up", as he put it. He expressed clear concerns that, should the dollar go into infinity, Bitcoin will follow and it will be the collapse of the Western world.
Mark Yusko, the founder, CIO, and managing director of Morgan Creek Capital Management, agrees with Mike Novogratz about the price of Bitcoin. He believes that Bitcoin will go 10x up in price and then another 10x.
Day 2 – Peter Thiel Didn't Hold Back
Peter Thiel, entrepreneur, venture capitalist, and co-founder of PayPal, made some interesting remarks comparing gold and stock equities in 1980 and today. Since then, gold has only gone up 4.8x, whereas the global market stock equities are now worth 115 trillion dollars, meaning they have gone up 46x. "The benchmark for BTC isn't gold, but equities", he added.
Thiel also talked about Bitcoin being the most honest market. He compared it to the inflation prices and said it is a clear indicator that the FIAT regime is coming to an end and that central banks are bankrupt.
Bitcoin in Times of Inflation
During the world's largest Bitcoin conference in history, a lot of speakers seem to agree with Thiel's statements on inflation. Ricardo B. Salinas pointed out that hyperinflation hurts two types of people – old people and poor people, as they don't have assets, only cash.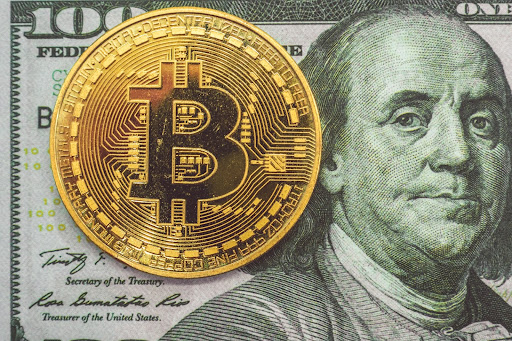 Saifedean Ammous actually calculated the loss per year at the inflation rate of 14%. That is 14 trillion dollars lost each year! He proceeded to explain how that impacts the poor, while the rich can secure their money with hard assets.
A similar sentiment was shared by Greg Foss, who said that it is "mathematically impossible" for governments to stop printing money. In other words, fiat currencies are going to be worthless soon.
They believe your money's value is better stored elsewhere, which is good news for Bitcoin holders, especially those who have a great portfolio. Namely, safe options for storing, in their opinion, do include Bitcoin.
Governments Embracing Crypto
Other than the majority of speakers agreeing on the topic of inflation and how it impacts the poor, there were some remarks about President Baiden's executive order. Michael Saylor touched on the subject while on stage in Miami. The president has directed every government agency to investigate the new asset class, i.e. crypto, and embrace it. Cathie Wood, who was on stage with Saylor, said that she expects roughly around 2.5% of all government assets to be allocated to Bitcoin in the next few years.
Day 3 – Governments Already Looking at Bitcoin
Continuing on the information of the previous day, during the industry day of the conference, Michael Saylor remarked that as the petrodollar unwinds, more and more governments are looking at Bitcoin to stabilize their economies. The interesting thing in this remark is the use of the present tense, as the governments are rethinking their reserves.
Another important piece of information he shared is that there will be no CBDCs in the USA.
The More Regulated the Field, the Better
Neal Katyal, a senior advisor during the Obama administration, had intriguing observations to share about Bitcoin's future. He is certain that Bitcoin is coming to adoption, but he wonders about the regulations. In a lively speech, he presented his stance that the more regulated a field is, the more people will be drawn to it.
Bitcoin Is a Store of Value
Fred Thiel, the chairman, and CEO of Marathon Digital Holdings, said that Bitcoin will be used to price commodities in the future because you cannot kill it or debase it. Bitcoin is a reserve asset and, unlike the dollar, it cannot be weaponized. This, he observed, puts the dollar at its weakest position.
Matthew Pines expressed his concerns about US competitors going back to a point in history when currencies were backed by gold reserves. This is, of course, to prevent further deterioration of fiat currencies around the world as the inflation rates rise.
However, he pointed out that Bitcoin is custom-made to be the store of value. He largely agrees with Thiel that in the future Bitcoin will be used to price goods.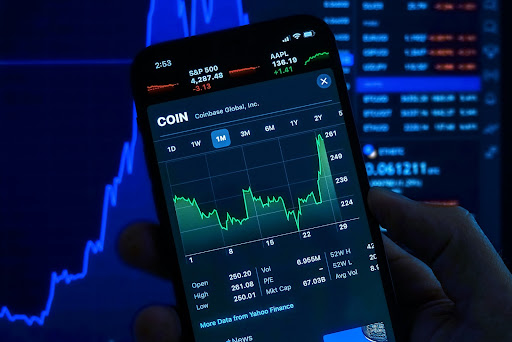 Conclusion of the Largest Bitcoin Conference in History
All panelists agree on one thing, and that is Bitcoin is the future. Fiat currencies are centralized and, as inflation rises, becoming more and more debased. Something needs to change and President Baiden's executive order is a nudge in the right direction.
In the meantime, most speakers expressed their concerns about poor people not being able to have their money's value backed in hard assets. And while the regulations are most certainly coming, the governments are not doing it fast enough.
Inflation rates are going higher and Bitcoin holds the key. The key to giving the power back to the people and the key to having a stable, digitally-backed economy. As several speakers pointed out, it is inevitable that Bitcoin will be used in the future to price goods.